Community Initiative in Guangxi
The Chinese government has strongly encouraged enterprises and individuals at all levels to join its poverty alleviation efforts in recent years. CLP China launched "The Green Cedar Project", a poverty alleviation and ethnic minorities culture preservation campaign in Guangxi since 2019.
CLP's poverty alleviation project in Guangxi, titled The Green Cedar Plan, aims to help students and residents in poor areas, particularly in Rongshui County, Liuzhou City and Lingyun County, Baise City, to be resilient as green cedar in Guangxi.
The plan mainly includes improvement of local facilities, as well as educational and cultural conservation programmes for ethnic minorities in the two places, etc.
In terms of improvement of local facilities, we install solar street lamps for the cultural squares of 7 villages in Xin'an Village, Rongshui County, so that villagers can organise various activities there even at night. Besides, we build new toilets, lay tap water pipes and install drinking water filters for Lanjin Primary School in Lingyun County to create an easier and more healthy living environment for students there.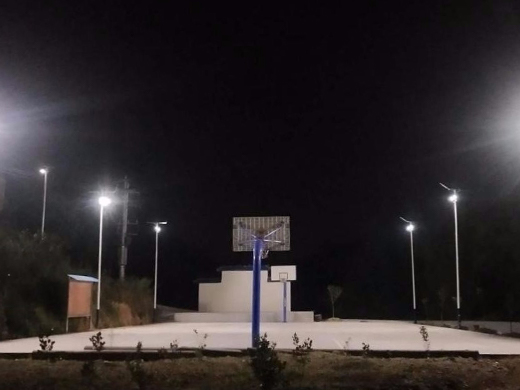 The street lamp donated by CLP to Xin'an Village lights up the local cultural square, which is convenient for local villagers' evening activities
In terms of educational and cultural conservation programmes, we provide financial aid for poor students and awards for outstanding students in Xin'an Village of Rongshui County and Lanjin Primary School of Lingyun County, with the hope of reducing drop-out rate of poor students due to insufficient travelling budget between their homes and the school . We provide awards to outstanding teachers. Besides, we also organise summer camps, visits to CLP's Fangchenggang power station and other extracurricular activities for students to broaden their horizons. With regard to the inheritance of ethnic culture, we will launch a research project on ethnic minority culture in Rongshui County, hoping to improve the relevant activities of local ethnic minorities through the research results.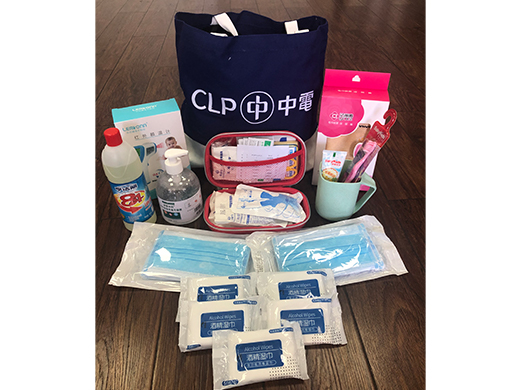 During the Covid-19 epidemic, CLP distributed anti-epidemic medical supplies for Xin'an Village and Lanjin Primary School​
In January 2020, the volunteer team of Fangchenggang Power Station came to Xin'an Village, Rongshui County and held a charity activity named Daily Safety Classroom to provide specific guidance on electricity safety, fire hazards, home safety, traffic safety, travel safety and food safety to local villagers. The volunteer team also visited local villagers' homes to check potential safety hazards in their electricity use. When identifying unsafe charcoal burning behaviors of villagers, the team members patiently explained to them the danger of burning coal and charcoal in an unventilated environment, and provided them with a "safety kit" for electricity use.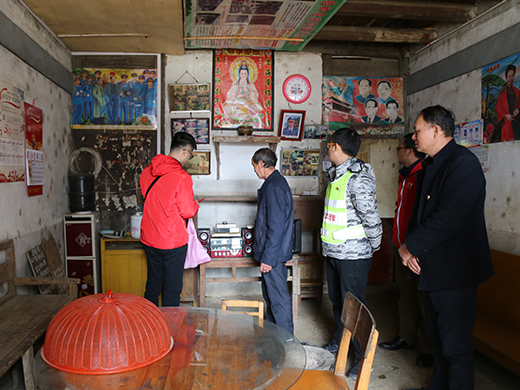 Volunteers from Fangchenggang Power Station visit the villagers' homes in Xin'an Village to check the hidden risks in electricity consumption for the villagers